Discover the New 2015 Ford F-150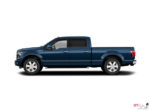 We didn't just built it. We made it possible.

The all-new 2015 F-150 is a giant leap forward in truck technology. Why are we introducing it now? Because now and in the coming years, your truck will have to be stronger, more productive and more efficient, because the jobs keep getting harder and gas prices are rising. So we turned to...